Commercial Office Cleaning Mississauga – Peel Region
Serv-U-Clean has earned a reputation as a trusted provider of janitorial and office cleaning services throughout the Mississauga, Brampton, and Peel Region for well over 20 years.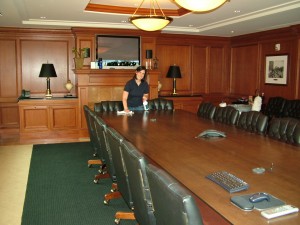 Our individually selected cleaning crews reside locally and always reliable, trustworthy and fully experienced in all aspects of office hygiene systems and our office cleaning crews work and reside locally in Mississauga and Peel region.
All of our cleaning personnel are individually screened to ensure they posses the required abilities and quality of character so we are able to provide clients value and quality when contracting Serv-U-Clean janitorial services, for your office cleaning requirements in Mississauga.
Each office cleaning staff is hand picked to meet our requirements standards, and must posses dedication to their profession and take pride in performing their office cleaning tasks. When doing so, we reward our crews for their attention to detail and the importance of customer satisfaction and retention of business.
Contact us at 416-667-0696
or request a free quote online.