Vinyl and Ceramic Cleaning and Restoration
When it comes to hard floor surface care and re-finishing of tile floors such as vinyl, ceramic, marble, granite as well as other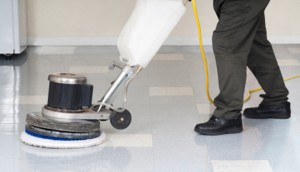 types of modern flooring which require regular or periodic maintenance program we do it all.
SERV-U-CLEAN janitorial services is your choice for quality cleaning and restoration of commercial flooring. We have the experience and the know-how to take on the toughest of jobs when it comes to restoring your floors to original state.
We use premium grade sealers, and floor finishes available on the market today to ensure a quality job. The equipment we use are professional grade and the latest scrubbers and polishers to achieve optimum shine and cleanliness results. We guarantee satisfaction!