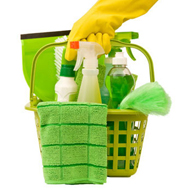 Greater Toronto Area Commercial Janitorial Services
We specialize in commercial office cleaning, window cleaning, carpet cleaning, and complete concrete floor maintenance services. We have been providing quality reliable commercial janitorial services since 1992.
Our offices located at:
207 Edgeley blvd.,
Concord, Ontario
L4K 4B5
Hours of operation: 8:30am to 5:00pm Monday though Friday
Telephone: (416) 667- 0696
Website:  http://www.servuclean.com
request a free quote online.