Be Your Own Boss !
Janitorial Service Business Opportunity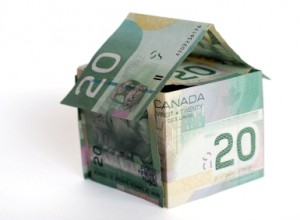 It is a quick start program that enables motivated individuals or families to quickly start earning from $1,000 to $3,000 per month part time and grow and operate their own office cleaning business with Serv-U-Clean near the area of their residence. Investment to start is as little as $3,100 to $11,500.
SERV-U-CLEAN guarantees to provide clients in a timely manner to all Associates who are qualified and join Serv-U-Clean.
Who Qualifies to be our  SERV-U-CLEAN Associate ?
You must be self motivated, dependable, and work with minimum supervision and be bondable. As an Associate of SERV-U-CLEAN you benefit from our many years of reputation for quality service and therefore you must meet SERV-U-CLEAN criteria to qualify to be an Associate.
Benefits of being a SERV-U-CLEAN Business Associate?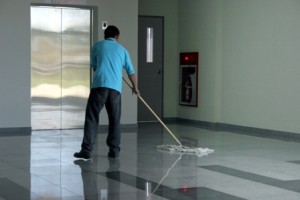 Our head Office offers each new SERV-U-CLEAN Business Associate the right to provide services to an initial customer base clients (provided by us). This allows you as our Business Associate the option of starting your janitorial business on a full or part-time basis. In addition SERV-U-CLEAN provides a proven operating method of doing business and a brand name that has earned a solid reputation in the janitorial service business. Finally, Serv-U-Clean provides a well organized support system that will help you as our new Associate to achieve the desired level of success you seek relatively quickly.
The Serv-U-Clean Success Story
SERV-U-CLEAN is different.  We are NOT a Janitorial  Services Franchise.  We provide a lower cost no bells and whistles alternative and more flexibility that is not available when buying a janitorial service franchise.
As a new SERV-U-CLEAN Business Associate, start your own business with minimal financial risk and maximum potential for success. We provide you all the basics you will need including your own clients to service.
For more information please read Starter Business Package (A) | Standard Package (B) | Premium Package (C)
Unlike traditional Franchise companies that charge fixed or escalating Franchise fees, and often charge exorbitant start-up costs, ( e.g. Jani-King or Jan-Pro, etc.) SERV-U-CLEAN offers our Business Associates three different start-up packages tailored to meet your budget and allow you to gradually achieve the monthly income you desire.
Included in your investment is a quick start Basic Level 1 training program and materials, initial equipment package, and administrative and technical support that enables you the Business Associate to focus on the operations of your business as you establish and grow your client base.
Be Your Own Business
Serv-U-Clean will help you to grow your business while affording you the time to manage your own success. Our Office provides each new Business Associate the right to provide services to Serv-U-Clean exclusive clientele which we will provide in accordance to the Business Package you select and to your skill set. Serv-U-Clean also enables you to grow and develop your business further, by prospecting for your own clients on your own time, or have Serv-U-Clean provide you with additional clients through our New Customer Acquisition Program.
Serv-U-Clean's Level 1 training program will teach you the operational skills necessary to be a success in the commercial office cleaning industry. Serv-U-Clean will support you on an ongoing basis by providing valuable advice, new business development in a timely matter, and technical support through our expert Operations Management which deals with your assigned clients' requests, complaints, etc.
Serv-U-Clean sales and marketing generates regularly new janitorial clients which we distribute exclusively to Serv-U-Clean's network of Business Associates either wanting to grow their business, or to Associate who is awaiting the completion of the initial monthly gross dollar revenue as in accordance to business license agreement
(A) Starter Business Package
(B) Standard Business Package
(C) Enhanced Business Package
In addition, SERV-U-CLEAN provides full office operational and administration support such as customer billing and invoicing, debt collections, and other administrative functions to help  to simplify your business and life in general.
The information provided here is for the purpose of providing general information on SERV-U-CLEAN Associate Business opportunity we offer.
This information is not intended to induce a purchase whatsoever. Potential Serv-U-Clean business Package purchasers are required to meet certain guidelines and to be approved by SERV-U-CLEAN prior to signing an agreement to purchase of any of our Associate Business Packages.
If you are a trustworthy, responsible person(s) wishing to start your own business and be the boss of your own destiny, then Serv-U-Clean can help you build your own part-time or full-time office cleaning business.
Then call us to arrange an appointment at our office for receive more info on our Business Associate Packages and to see if you qualify to become an approved Serv-U-Clean Associate contractor.
Call 416-667-0696 Monday through Thursday between 9:00am and 4:00pm to arrange a mutually agreeable time for an interview.
| Office Cleaning | Window Cleaning | Carpet Cleaning | Tile Restoration | About Us | Blog | Free Quote | Our Guarantee |