Since 1992 we have provided exceptional quality service, reliability, and Eco-friendly commercial janitorial cleaning  throughout the greater Toronto, and suburbs.  As a well established commercial office cleaning service corporation, with enduring commitment to maintain exceptional quality office cleaning standards and customer service to match since our inception over 20 years ago.
We take the time to tailor our janitorial services in accordance to the  requirements of each client' facility and within a reasonable monthly office cleaning budget.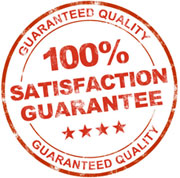 Serv-U-Clean  janitorial services, clientele range from large well established large buildings and corporations, as well as smaller professional offices and growing companies headquartered throughout the greater Toronto, Mississauga, Oakville, Vaughan, Markham, Bolton, Richmond Hill, and Brampton, requiring professional commercial office cleaning company that is competitively priced, reliable, and fully insured janitorial cleaning services.
Serv-U-Clean janitorial cleaning services provides a wide range of commercial contract office cleaning services either on weekly, nightly, or other predetermined basis to meet the cleaning specifications of each client's specific requirements for their building.
As a full service commercial janitorial office cleaning service, we provide a compliment of other periodic office maintenance services such as carpet cleaning, window cleaning, interior wall painting, warehouse concrete floor cleaning, etc. on either contract basis or as a special one time on request commercial cleaning.
Every office cleaning crew is hand picked based on ability, experience, and location of client's facility to perform scheduled office cleaning. Each member of the office cleaning crew must have a proven track record of being responsible, trustworthy, and a express pride of workmanship, as well as posses the training and understanding the importance of maintaining consistently level of hygiene standards.
At Serv-U-Clean janitorial cleaning services it is our belief that "Our people make all the difference".  As such, we respect and reward our people with above average compensation and incentives to be best in the industry.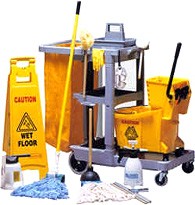 Our customer care reps are tasked and responsible for pro-active periodic cleaning audit visits to further ensure that a consistent level of  office cleaning is being met and customer is satisfied.
Serv-U-Clean, janitorial services now offers new maintenance program specifically designed for polished concrete and epoxy floor cleaning and scheduled maintenance.  We also provide re-coating of  epoxy coatings services over warehouse or plant concrete flooring.
Request a Free Estimate for office cleaning
| Office Cleaning | Window Cleaning | Carpet Cleaning | Tile Restoration | About | Blog | Quote | Guarantee |

Polished Concrete |